"My first instinct was to flee": Stella Kamnga, member of the "Grandes Gueules", victim of a sexual exhibition
Lawyer Marie-Anne Soubré advises him to file a complaint. On the set of "Grandes Gueules" this Friday on RMC and RMC Story, student Stella Kamnga recounted the act of sexual exhibition of which she was the victim the day before: "At the end of the show, I walked to the metro. On entering a train, there is a rather sturdy gentleman who came back at about the same time as me. The train was almost empty. I had my headphones on, I was waiting for the metro to take off Afterwards, just in time to realize, I saw that there was someone in front of me (masturbating). By reflex, I wanted to get out of the train immediately. I said to myself that s did that, he could potentially assault me."
"People got into the subway and he put his pants back on, quiet..."
"At that time, the subway left, continues Stella Kamnga. I turned around, I I saw a girl at the other end of the train. I approached her. I said to her: 'The gentleman is masturbating, I prefer to be next to you'. He looked at us. and continued to do his little business, until the station that followed. People entered the metro and he put his pants back on, calm… He left the metro as if nothing had happened. already had to defend girls who said they had been assaulted. There, I was confronted with a reality that I always heard about but that I had never experienced. It is disconcerting, disturbing. My first instinct was was to flee, whereas I am not of a nature to flee."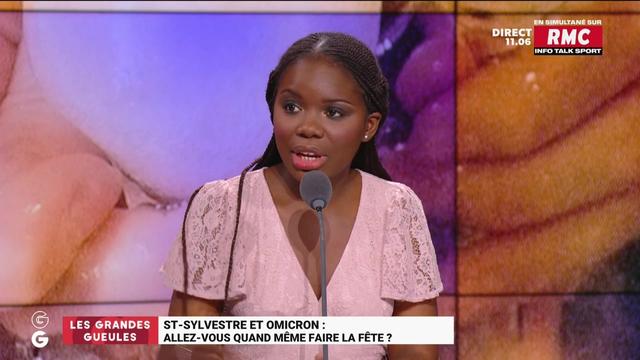 "What happened to you was a sexual exhibition on the part of this person, replied the lawyer Marie-Anne Soubré in 'Les Grandes Gueules'. You are not the victim of a sexual assault, luckily for you, but that person committed the offense of sexual exhibition. I know it's very traumatic. You did well to go and stand next to another person. But in this In that case, the first instinct is to call the police or sound the alarm. Because these people have to be arrested. Sometimes they do that in front of children. If you If you have the description, you have to give it to the police. You absolutely have to go and file a complaint. There are cameras, we will find that person."
Sexual exhibition imposed in the sight of others in a place accessible to the public gaze is punishable by one year's imprisonment and a fine of 15,000 euros.